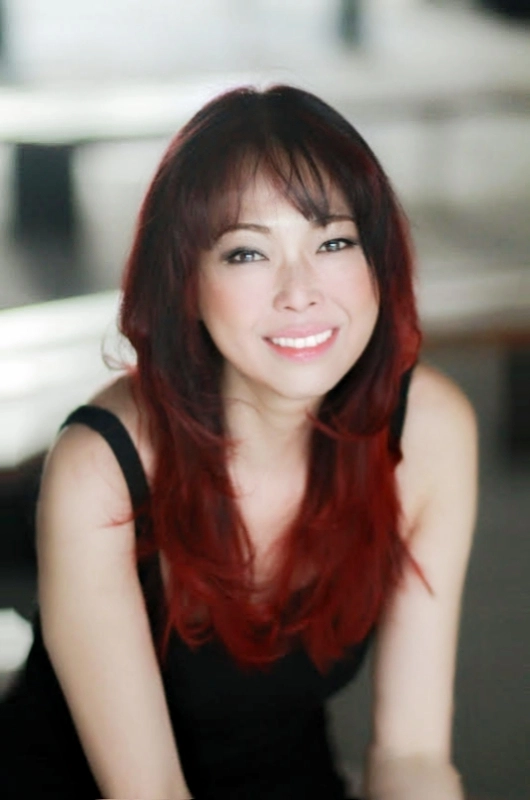 Karen Himlok has completed homeopathic training that included medical sciences studies and she received training in Traditional Chinese Medicine (TCM) in China. She offers naturopathic, health assessment consultations and healing therapies while developing holistic services and holistic therapies training.  Karen's customised consultations integrate TCM, Eastern and Western Nutrition, Tuina, Qi-Qong,  Acupoint Meridian therapy and Acupuncture.
Karen was born and raised in South Africa with a Cantonese family background.  After graduation she moved to the United Kingdom where she studied and treated special needs cases that include epilepsy, autism and cerebral palsy. She completed epilepsy research in Developmental Psychiatry at the University of Cambridge, which was published in medical Epilepsy journals.  In the UK she practiced as a registered UK Naturopath. Her treatments included eastern and western herbal medicine, acupoint for musculoskeletal problems, detoxification, nutritional support, anti-ageing and emotional balancing.  The dream of living in Asia then called and through her

work

as holistic health manager in the prestigious luxury medi-spa resort, Chiva Som, in Thailand, Karen worked with some of the best healing therapists in the world and learnt how to provide the ideal healing environment for others to retreat and recover in.





Her endeavors paved a way in to China where she would team up with The Traditional Chinese Medicine Administration Bureau in Beijing, to work with chronically diseased clients from all backgrounds.  This led to a personal research and continuous discovery of the true healing potential we all possess.  With over eight years of practice and five years of training experience, Karen combines her diagnostic and therapeutic skills in alternative and western medicines to develop comprehensive, specialised treatment programs to suit the individual needs of her clients. Her aims are to assist her clients to see through their physical and mental challenges, and maintain their wellbeing.  




While Karen's consultations include clinical diagnostics, she is also sensitised to address

energetic issues

and she gives a transformational healing therapy that combines qi-qong and cranio-sacral work on request. Through customised prescriptions and elimination of root causes, Karen provides unique holistic treatments to attend to even the most complex of cases.


 


FAQ: 
How do you work?
"While respecting the complexities and potential of each person, I see Human Beings as complex organisms made up of numerous individual systems. Major physiological systems include the blood circulatory, metabolic, immune, nervous, digestive and musculoskeletal systems. I also see the human being as multi-dimensional with multiple intelligence. Psychologically and emotionally, there are conscious and unconscious aspects, rational and irrational aspects. 

Therefore the more open and expressive the client can be about the issues troubling them, the easier it will be for me to work with them and therapies can be applied to deeper levels more quickly and more effectively.  I've found that the right combination of therapies applied in a synchronistic and consistent way generally leads to quicker transformation and energetic shift.  The combination of therapies must be tailored according to the needs of each individual, so the whole session or series of sessions are personalized and unique. 

The quicker I can learn about the client, while a reasonable amount of time is taken to apply the therapies, during which the client also learns new strategies and implements necessary changes to support their energetic systems, improvements are noticeable in a short space of time.  Within days, we can achieve a dynamic shift.  I'm able to work according to the clients body and their preferred pace, however to make optimal use of treatment time it is possible to co-operate intensively to re-organise the systems sooner."


Will it be necessary for the client to speak English? 
No, although it might be easier, I love working with people from different cultures and have always aimed to overcome language barriers with the help of translators and translation apps.

 
You are unique, with your story, your experiences, your hopes.  
Your body and energy field carries information about past stress, hurt and discomfort until you find the support to release, heal and be at ease or at peace with what ever you have gone through.  
Freedom to experience clarity and lightness in body and mind is something that you allow yourself.  
It is for all sentient beings to go forward without the disturbed energy....  
and discover the whole beautiful perfection of your uniqueness.  
                            Generating good karma at any given opportunity begins with your own healing.  

                                                                                    Karen